Butler Profiles
Eighty five percent of the Australian Butler School graduates are working as butlers, house managers or estate managers and the jobs are varied and diverse. Here are some examples …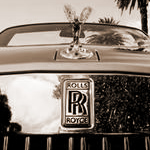 David is a corporate butler. He works for the CEO of a listed International company. He attends to the personal lifestyle of his employer, looking after his wardrobe, cars, boats, sporting equipment and executive 'toys'. One day he can be driving his employer's speedboat with the CEO skiing behind, the next driving a favourite sportscar to an appointed destination so that his employer can fly there and have the vehicle waiting for him. He organises board-room functions in conjunction with office staff and oversees private dinners and small events in the company apartment, maintenance of which is his responsibility.
Dan works in a private residence with a family of two adults and three teenage children. His duties include overseeing the daily cleaning and maintenance of a 150 square property, washing and ironing for the family of five, shopping and preparation of daily meals, organising catering and staff for social and business functions in the home, transporting children to various activities, overseeing homework and feeding and grooming the dog. Dan is also teaching the 17 year old to drive. He lives off site.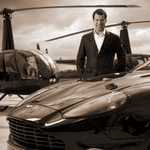 Judy is house manager for a family of two adults and two children. Both adults are prominent in public life and travel frequently. Judy manages the house, does much of the cleaning, supervises the washing and ironing, does all the shopping and organises catering and entertainment with the assistance of a full time chef and event organiser. She supervises maintenance of several vehicles, drives her employers to various appointments, arranges dog grooming and acts as friend and adviser to the children.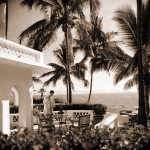 Tony is responsible for three city properties, one country residence and a beach house. He has five staff including two chefs, two housekeepers and a gardener. The family entertain frequently and lavishly. He is responsible for all financial management of the properties as well as maintenance of the houses and several vehicles. Valeting and food and beverage service are part of his daily routine and he personally chauffeurs the lady of the house to various engagements. He lives in.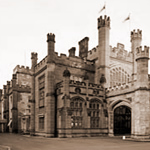 Michael is House Manager at a State Government House. He is responsible for all household personnel. His duties include organising and overseeing functions from private dinners to grand state occasions, protocol and etiquette for official visits, attending to dignitaries whether at single functions or as house guests, sourcing local product, purchasing and budget control. Michael and his wife and family live in a cottage in the grounds of the main house.