Property Management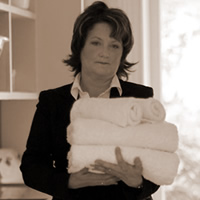 Taking care of your home
For individuals who have homes in several countries, Australian Butlers offer a unique service where the local property is managed and serviced year-round. Cleaning and maintenance are provided whilst the owner is away and, when in residence, full staffing is provided including butler, cook, housekeeper and chauffeur or a combination of these.
Prior to the owner arriving, the property is stocked with food and beverages, flowers arranged and fresh linen provided so that when the owner arrives the property is presented as if they lived there permanently.
On departure, the property is cleaned and cleared, flowers and plants removed and the property prepared for vacancy. Regular cleaning and maintenance is continued throughout the year by minimal staff to ensure the security and presentation of the property.
Australian Butler Services have staff available at all times to meet requirements.
Luxury homes away from home
Australian Butlers provide a unique experience for VIP visitors to Sydney. The opportunity to stay in a private, luxury, harbourside home, fully staffed and stocked with food and beverages, is available for visitors wanting a change from hotel accommodation and who are here on business or holiday.
These beautifully presented family homes offer privacy and luxury living with stunning harbour views and the warmth of a private home. The properties are staffed by professional butlers and housekeepers who attend to the guest's every need, including hire of special equipment, arranging luxury tours, restaurant and theatre bookings, private catering and home entertainment.
For visitors looking for unique Australian travel experiences beyond Sydney, we have a close association with Australia's premier provider of hand-crafted, luxury holidays for discerning travellers.
Contact us for more information about VIP holidays in Australia