Butler Definitions and Duties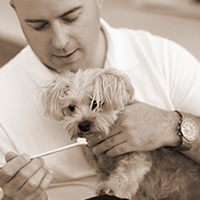 Butlers have traditionally been an important part of many households, often acting as a personal confidant and facilitating a well-run household. Today's Australian butler is a qualified service professional, providing lifestyle management and support, delivered with grace and style, devoid of pomp and pretension.
The traditional concept of a gentleman's gentleman has been replaced by the image of a dynamic service professional, male or female, whose remuneration reflects the breadth of service and level of responsibility entrusted to them.
A butler must always be adaptable and flexible, ready to take on new responsibilities as and when his employer sees fit. He is the byword for common sense, patience and expertise.
Please note that the definitions provided below are those generally accepted in Australia. Definitions will vary from country to country.
Estate Manager
A senior executive and trusted representative of the principal responsible for multiple residences often across several countries including boats and planes, the Estate Manager ensures consistency of service standards, manages staffing for all residences and has considerable financial autonomy. The role is largely administrative, however, the Estate Manager is capable of providing hands-on service when required. The position requires highly skilled individuals with significant employment experience from both private and corporate sectors.
House Manager / Residence Manager
In Australia, the term House Manager or Residence Manager is interchangeable with Butler to eliminate gender and class connotations.
The House Manager or Residence Manager may also indicate the head of the domestic staff at a particular residence. In addition to hands-on service duties, the House Manager would have administrative duties over and above those of a butler including developing SOPs, managing the staff and household budget. The House Manager may be responsible for supervising one or more butlers, housekeepers, cleaners and other sub-contractors.
Butler / House Manager
In Australia, the term House Manager or Residence Manager is interchangeable with Butler to eliminate gender and class connotations.
The overriding responsibility of the Butler is to ensure the care and comfort of the Principals, meeting all their requirements and managing the household effectively on a daily basis. The Butler / House Manager may not personally undertake all the duties listed below but he/she is responsible for ensuring that all tasks are completed which may involve the supervision and instruction of permanent, part-time or casual staff.
Key responsibilities include:
Presentation of the premises to the highest standard, internally and externally.
Valeting all clothes including washing, ironing, minor repairs, shoe cleaning
Care and maintenance of antiques, fine furniture, artwork, silver and collectables
Maintenance of inventories for wine cellars, artworks and items of value
Shopping and stocking of food pantry, alcoholic and non-alcoholic beverages
Food and beverage setting and service
Balanced meal preparation for family members and small functions
Organisation and supervision of formal entertaining
Attendance to house guests and visitors
Management, co-ordination and supervision of all trades people and casual staff
Vehicle presentation, registration and maintenance
Chauffeuring family members
Social diary management and travel arrangements
Household administration and financial management
Valet
The valet is responsible for the principal's wardrobe and other personal items and services. Duties include organising the wardrobe, laying out clothes, assistance with dressing, care and maintenance of clothing, shoes, jewellery, handbags, hats and more, packing and unpacking suitcases. The valet may travel with the principal and take on the duties of the butler in hotels or residences without in-house staff. With multiple residences, the valet must ensure that apparel worn for travel returns to the correct destination. The valet may report directly to the Principal rather than through the household staffing structure.
Facilities Manager
In the context of private residential service, the Facilities Manager is responsible for the care, maintenance and security of the buildings, grounds, facilities and gardens. His role would incorporate managing security, fire safety, OH&S and IT systems. The role may be purely administrative or more frequently a combination of management and hands-on maintenance.
Private Assistant / Personal Assistant
The private assistant works in the Principal's home rather than the office. He/she is responsible for administrative duties relating to the personal lives of the Principals such as correspondence, function organisation, running errands, shopping, vacation travel and private diary arrangements. The private assistant may also undertake hands-on duties relating to the presentation and maintenance of the home as required.